Please take your time and have a look at what some of our learner drivers have to say about our driving instructors in Liverpool. Our driving instructors are professional, friendly and provide enjoyable driving lessons. Our driving instructors will provide you with professional and enjoyable driving lessons no matter where you live in Liverpool.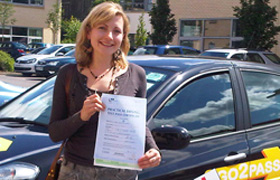 "After a very slow and uncomfortable start at my lessons with another driving instructor I decided to change and came across Harriet. She gave me the boost in confidence that was needed to become a more competent and much better driver. From the very first lesson the difference between her and my previous driving instructor, I saw driving in a different light. This was most certainly due to Harriet's calm and professional teaching method, she instantly put me at ease and was comfortable with her. She understands that everyone makes mistakes, although the mistakes I made in driving were discussed and learnt from, they are then put aside so that they didn't hang over me for the rest of the lesson and effect my learning.
My driving lessons were very well structured and consisted of different aspects of driving such as: manoeuvres, general driving skills and driving test routes. These short bursts resulted in interesting yet challenging sessions and kept me interested instead of daunting or feeling bored.. In my first few lessons I was able to tackle a variety of scenarios which I never came across with my old driving instructor. in each lesson all aspects of driving was fully explained, the use of diagrams, observations and ultimately hands-on experience helped be greatly.
I would have no hesitation in recommending Harriet as a driving instructor to learner drivers at any stage of driving be it refresher, or never driven. She is a very knowledgeable driving instructor and is very much aware of what the driving examiners will be looking for during your practical driving test. As well as this she teaches her pupils to be safe and eco-friendly drivers in real-life situations. It's not just about passing the driving test "
Clare , Mossley Hill, Liverpool.
---
---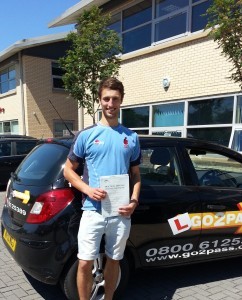 " I underwent a driving course with Go 2 Pass Liverpool, this was one of the best decisions I had made, the driving lessons were constructive and professional and learning took place on each and every session,the lesson were very enjoyable too and this helped me learn fairly quickly, words can not explain how grateful I am to Go 2 Pass Liverpool and my driving instructor Harriet, with out them I very much doubt I would have progressed so quickly and pass first time, I owe my driving licence to these guys, this would not have been possible without having such a fantastic driving instructor and school, keep up the good work guys, my sister is starting hr driving lessons soon with them to and would recommend any one to these guys, they are the best driving school and instructors in Liverpool. Thanks once again."
Daniel, Childwall, Liverpool
---
---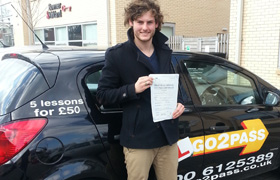 " I was recommended to the driving school by a friend of mine who had passed with them and am ever so grateful to him for this, my driving instructor was a god send, he was a great teacher and made be feel at ease on my very first lesson, the lessons were very enjoyable yet informative and learning took place each time, I learned to drive very quickly and passed my driving test on my first attempt which I never thought I could accomplish. thanks so much for the professionalism you have shown me and all the help you have offered, any learner driver will be lucky to have a driving instructor like you, again thanks so much."
Andy, Aigburth, Liverpool.
---
---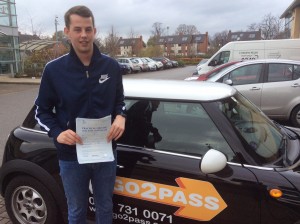 " I would like to thank my driving instructor for helping me pass my driving test on my first attempt, my lessons were very enjoyable and i learned driving very quickly, I needed my driving lessons at different times each week and needed my driving instructor to be flexable, which he was and even went out of his way to help at times and even gave me extra time on my lessons. His teaching methods were really good and with his help I picked things up very quickly.I passed my driving test on my first attempt and this was due to having such a fantastic teacher, thanks so much for everything."
Liam, Sefton Park, Liverpool.
---
---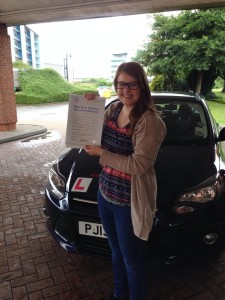 Learning to drive was a daunting prospect for me, however, I need not have been so worried, my driving instructor put me at ease immediately, the lessons were constructive yet enjoyable, I found learning to drive much easier than I thought it would be, I picked things up fairly quickly due to my driving instructors passion for teaching and professionalism, I would have no hesitation in recommending my driving instructor Andy or Go 2 Pass Liverpool they were great, so if you are after driving lessons in Liverpool, go with these guys, they are great."
Bethany, Sefton Park.
---
---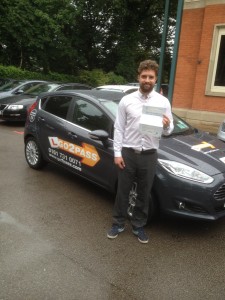 "I started taking refresher driving lessons with Harriet when my wife was pregnant . I was extremely nervous at the start as I had not driven since passing my test which was around18 years ago in a quiet rural location so was not used to the busy town driving, Harriet immediately put me at ease with her professional and friendly manner. The contrast between my first set of driving lessons and Harriet's was huge. She ensured that each driving lesson was tailored to me, pushing me just enough to re -develop my driving skills and increase my confidence, the lessons were not only helpful they were an enjoyable experience too. She also ensured that every single driving lesson was different, she introduced me to a variety of different driving conditions that included independent driving, night and motorway driving.
Harriet's passion for teaching and driving was really infectious which meant that I actually looked forward to my lessons and even though I made plenty of mistakes her calm, patient manner meant that I was always able to learn from my mistakes without affecting my confidence at all. Even though I dissevered it at times she never showed any signs of frustration throughout my driving lessons! As a result of her teaching I now feel I am so much much safer and an assertive driver who respects other road users.
I would have no hesitation in recommending Harriet as a driving instructor. If you are a new driver go with her, I don't think I could have found a much better driving instructor! She was far better than the one I passed with."
Carl, Liverpool.
---
---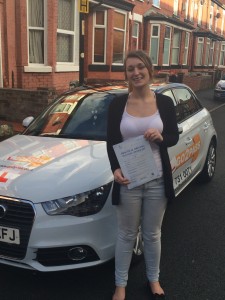 " I would like to thank my driving instructor Zahara for all the patience and motivation she has given me, she is the best instructor in the world, I was very worried on my first lesson but she was perfect and put me at ease, I never thought I would but picked the driving up fairly quickly and passed my driving test with ease and that was down to her great driving tuition. Thanks so much for everything."
Charlotte, Liverpool
---
---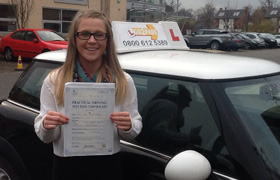 "Hi, I'm Maddie and i would like to say thanks to my driving instructor Phill for all his help and for being a great teacher, he was ever so patient and helped me pass my driving test on my first attempt, I would have no hesitaion in reccomending him or the driving school to anyone wanting stress free driving lessons, my sister has just signed uo to driving lessons as well and enjoying them too. Thanks once again for all your help".
Maddie, Liverpool
---
---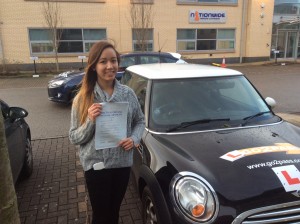 " I want to say thanks for being the best instructor in the world, you taught be with patience and professionalism all the time, even when i went into my tantrums you remained calm with me and carried on teaching me without it effecting my driving session, I would recommend you to any learner driver and know that with you they will be taught really well. Thanks so much for all the help and helping me pass my driving test today".
Anna Taylor Liverpool.
---
---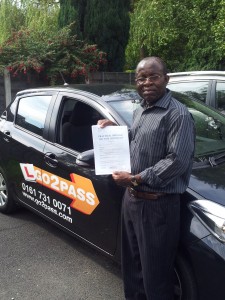 " Thanks for all your help Harriet, I came to driving later on in life and did struggle a little at first, your patience and professional teaching methods allowed me to learn to drive and pass my test today, I will be recommending you to all my friends and family and any learner driver who is placed with you is very lucky, you are such a great driving instructor and can not thank you enough for all your help."
Cyril, Liverpool 
---
---