Driving Lessons in West Derby and Surrounding areas With Fully Qualified Driving Instructors.
Are you Looking for driving lessons in West Derby with fully qualified male and driving instructors? If so we are your perfect choice, Looking for driving lessons can be very confusing and with so many gimmicky offers, it can be very difficult to choose. When looking for your perfect driving instructor in West Derby don't just look for the cheapest around, look for good quality professional driving instructors, driving instructors in West Derby who you will make progress with, look for driving instructors you will get on with. Driving lessons can get daunting and learner drivers often get bored, so you need a driving instructor to have the right mix of being able to teach and a personality too, that way your lessons will be constructive and enjoyable.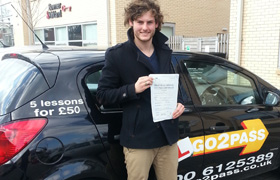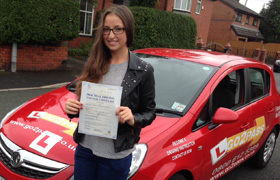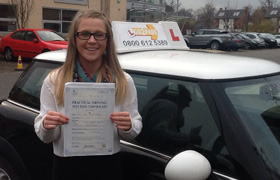 Why choose Go 2 Pass for Driving lessons In West Derby?
Our driving school has many years of experience in delivering high quality driving lessons to learner drivers just like you, we teach so many learner drivers just like you every week, our reputation and service to our learner drivers  is very important and our driving school and driving instructors in West derby are second to non. we take pride in our work, each and every learner driver will get a quality service. This is why our driving school has grown to become so successful, we deliver driving lessons and make sure they are of extremely high quality, something our driving instructors are proud off. so if you want to make progress and pass your driving test in the quickest time possible we should be your first choice, call the office now and get booked in with your driving lessons today and get on the path to to your driving test success.
Weekly driving tuitions and intensive driving courses in West Derby.
Our driving school In West Derby offer weekly driving lessons, pass plus and if you are in a hurry to pass because you need your driving license in a matter of weeks instead of dragging them out over a several months to a year why not get booked in to one of our intensive driving courses, these driving courses are designed to take you from driving basics or no experience to getting you test ready in a matter of weeks. Have you passed already passed  your driving test and want some refresher driving lessons, or it may be that you have a driving license from a foreign country and need to familiarise your self with the British roads, we can help you too. no matter what your needs are we can help so why not give our driving school a call for a friendly informal chat and get booked in with one of our driving instructors in West Derby. Our driving instructors have dealt with learners from all walks of life, so no matter what your experience, we can help. If you are new to driving and and are nervous don't be our driving instructors will be patient with you and understanding of your needs rest assured with our driving school you will be well looked after, we are professional approachable and easy to get along with. so if you want quality driving instructors give us a call and get booked in. Are you based in liverpool City center and looking for driving lessons? Please go here