Sefton Park driving lessons with Go 2 Pass Liverpool
Looking for some of the best driving lessons Sefton Park has to offer? Join our team for your lessons today and find out why we boast an 80% first time pass rate. As a beautiful and diverse place to learn how to drive with a wide array of roads and conditions to challenge and test your skills, Sefton Park is perfect for drivers of all skill levels. Our instructors are patient and well versed in surrounding areas, so they can match the areas you practice in to complement the skills you are currently learning. Whether you are a student, are full time employed or just trying to brush up on a valuable skill, we can arrange an itinerary that will be effective and fit your lifestyle. No matter how busy your life, the driving lesson Sefton Park program you create will be tailored for you. We offer sessions at all times of the day and even weekend classes to accommodate any type of schedule.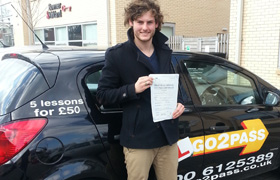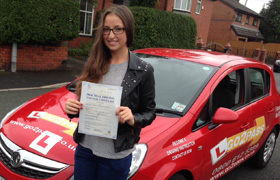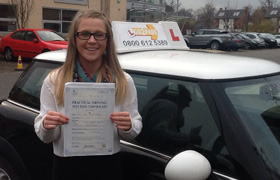 Each one of our driving instructors in Sefton Park have spent time planning for dozens of different individuals, so they are prepared to help you get the most out of your time. We know not everyone has the same amount of time or budget to put towards this, so every package we create is tailored specifically to what time you have and the budget you can allocate. For some, this can become quite a costly venture and as a result, we aim to have you out on the road as quickly and safely as possible. You can even arrange to take a few lessons at a time and pick right up where you left off. We are not the average driving school Sefton Park typically offers, we are competitive in our market and offer a relaxed and friendly learning atmosphere.
Our Sefton Park driving school location offers instructors who will guide you on your journey and offer a free theory test training environment. We believe this allows our students to explore the experience freely while enjoying the safety and confidence of our dual control cars. Our driving instructors Sefton Park understand that to learn effectively, one must be relaxed and ready to receive new information. While we do strive to expedite the learning process in any way we can, our instructors will make sure you are learning at a pace that is effective. As always, our professionals will never advise you to sit your practical test unless we feel you are truly ready. Speak with our team today and see what all of our different driving lessons Sefton Park packages are all about.
Being Prepared to Drive in All Kinds of  Road Conditions
The chances of you never venturing out of your local area when driving are quite slim, and even if that is the case, being prepared for any situation is one of the primary goals of your lessons with us in Sefton Park. We will take you through some varied environments and more difficult driving conditions to make sure every lesson is packed with top-notch skill training. To get started with your personal driving lessons in Sefton Park, just go to your local post office or online to obtain your provisional driving licence. We can even help you get through your written test component with our free theory test training.
Because of just how important and a life changing of an event getting your driving licence can be, it is important to treat it as such, and take the time to do it properly. The impact it can have on your career, family and social life can benefit you for years to come. Choosing a quality driving school in Sefton Park is a great way to make sure you take this important step in your life the right way. We feel our friendly, calm and accommodating approach creates an environment truly conducive of higher learning.